Fun staff outing Vulkanland
Arrival Vulkanland Steiermark
Welcome through an ambassador of the region to your day-long guided tour. With our knowledge about the region and the people living here we excite you for the south-eastern corner of Austria.
Tasting chocolate manufactory Zotter. Step into the world of chocolate and explore the factory. Accompany the cocoa beans from being roasted to becoming a great-tasting chocolate. Along the way you may try chocolates of different tastes and textures. Chocolatier Josef Zotter is known for combining unusual nuances – all of them biological and fair trade – to unique products.
In ham heaven. Next you get to know the world of air-dryed ham at Vulcano Ursprung. The guided tour takes you on a journey: You start at production, followed by processing and ripening. The individual steps are fancy on the eye, ears, nose and taste buds. At your destination, the Vulcano tasting area, you try Bettina and Franz Habel's extraordinary product lineup.
Good mood and lots of fun at the afternoon's Gaudi-Parcours are guaranteed. In teams of four you try yourself at creative games of skill. Challenges like Chicken Run, Catch the sun, Pantyhose bowling or Woody Woodpecker await you.
Cheerfully we continue to Gölles' world of experiencesin Riegersburg. Together with his team, Alois Gölles refines great products into finest destillates and excellent vinegars. You walk through Austria's largest cellar of vinegar barrels and take a look at the seemingly nostalgic snaps storage. At the final tasting your taste buds will get some surprises.
At a glance:
Guided tour and tasting chocolate manufactory Zotter

Guided tour and tasting Vulcano Ursprung

Gaudi-Parcours with games of skill incl. refreshment

Visit and tasting at Gölles' destillates and vinegars manufactory

Ambassador of the region as tour guide

Entire organisation, one invoice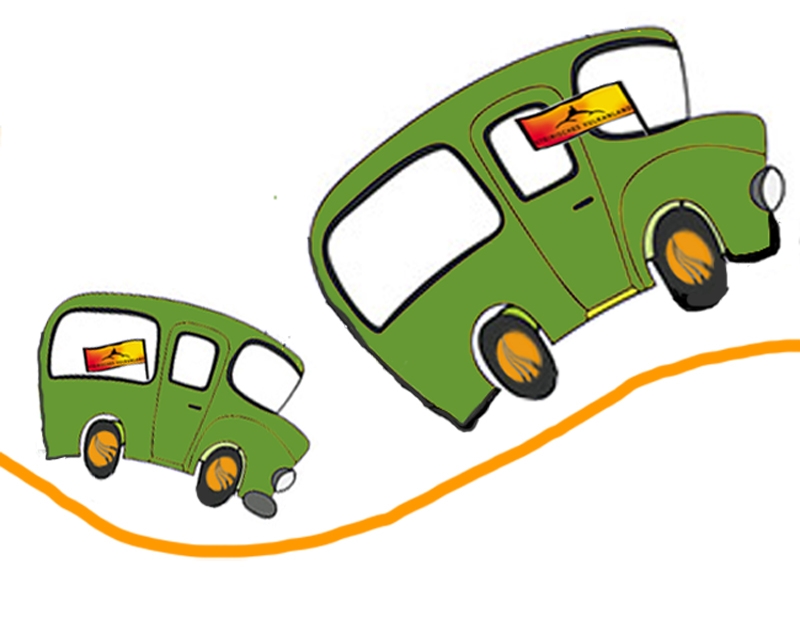 Our offer:
€
79,00
per person with at least 20 participants
Entire organisation and all reservations

In bad weather the Gaudi-Parcours takes place indoor.

The most important luggage is a happy heart!

We are happy to indiviualize the program with further stops.
JETZT PROGRAMM ANFRAGEN
Use our contact form to send an inquiry regarding the program Fun staff outing Vulkanland.