We create a customized program for your target group, adapted to your wishes and ideas. We organize and you, your friends, acquaintances, staff, … will enjoy the trip all relaxed.
Our suggestions for day and multi-day tours:
admin
2023-09-12T21:43:14+02:00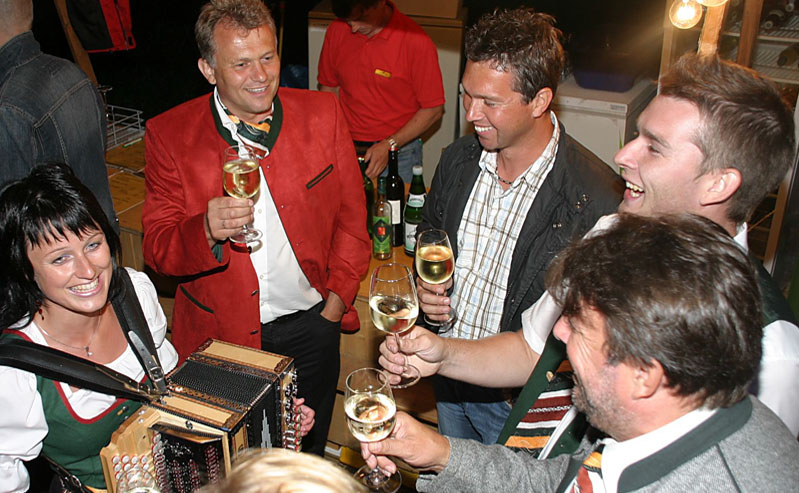 Fun staff outing Vulkanland Arrival Vulkanland Steiermark Welcome through an ambassador of the region to your day-long guided tour. With our knowledge about the region and the people living here we excite [...]
Ideas and suggestions for your individual program activities:
Artisanry – tradition and innovation
Vulkanland as a craft region creates life quality! Craftsmen have perfected their skills over generations. The Vulkanland craftsmen stand for special values such as individual and creative custom work, innovative thinking and authentic product philosophies, glass manufactories along the trails of the volcanoes, which allow a view over the shoulder of the master and testify to an outstanding craft culture.
Vital force – staying in revitalized country houses, getting to know the people of the region and their philosophy of life, legendary castles and fortresses revealing glimpses of bygone times, extinct volcanic cones still fuel the mindset, Central Europe's greatest density of legends and much more – the Vulkanland Styria, quality of life for high demands. People and landscape in harmony!
Culinary – Eating and drinking is a top priority in the Vulkanland culinary region. There are many ways to celebrate enjoyment. Traditional wine taverns (Buschenschenken), winemakers, noble producers in glass manufactories and fine gastronomy invite. Vulkanland – the gourmet region of Austria.
Active experience
Enjoy hiking in charming landscapes or adrenaline rushes in lofty heights. Activity programs tailored to individual tastes. The elements invite to special experiences: Earth – geomantic hiking, special people and feel the landscape; Fire – firewalking, fire breathers, torch jugglers, …; Water – canoeing and zilling on Mur or Raab; Air – moving in dizzy heights in the climbing garden or even roping from the castle rock.
We are convinced that every group of people deserves their own program. We take the time to plan the best trip together with you and will then take care of the perfect realization.
Contact us
Send us your message and tell us your wishes, requirements and needs for your customized experience in the Styrian Vulkanland.