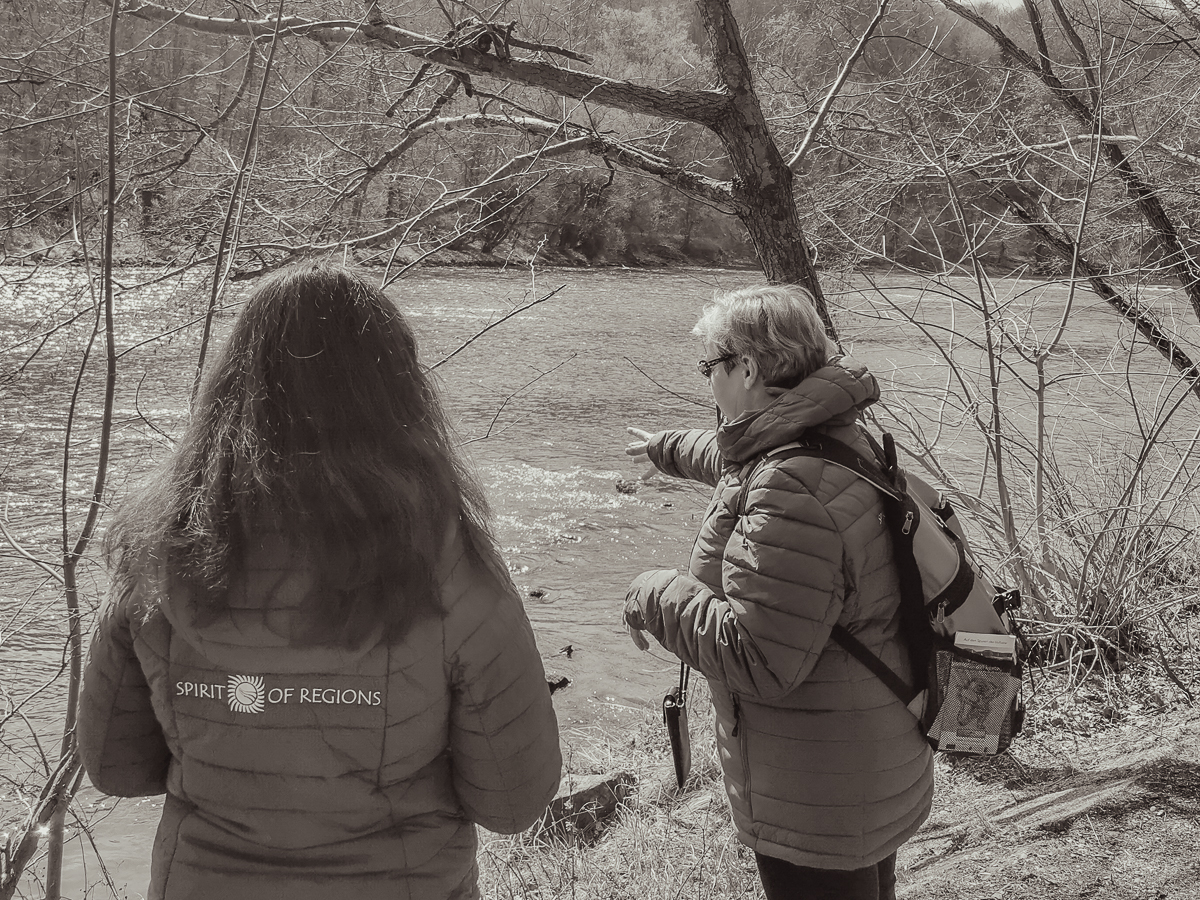 Our promise
Let`s talk to each other. That way a customized offer for your perfect break in Vulkanland Styria evolves.
As ambassadors of the region, we provide background knowledge and use our skills to make your visit unique. From the guided hike along the trails of the volcanoes, over the culinary tour as a treat for the palate to the geomantic experience of the eruptive history of the Styrian Vulkanland, we are there for you as a well-rehearsed and experienced team.
Tailor-made field trips and excursions

All-in-one: organization and reservation

Guidance through an ambassador of the region

enthusiastic networkers with excellent knowledge of the region

The most important luggage is a happy heart!
From guided hikes along the trails of the volcanoes via culinary round trips as special celebration for your taste buds through to geomantic experiences of the Vulkanland's eruptive history are we as a team happily assisting you.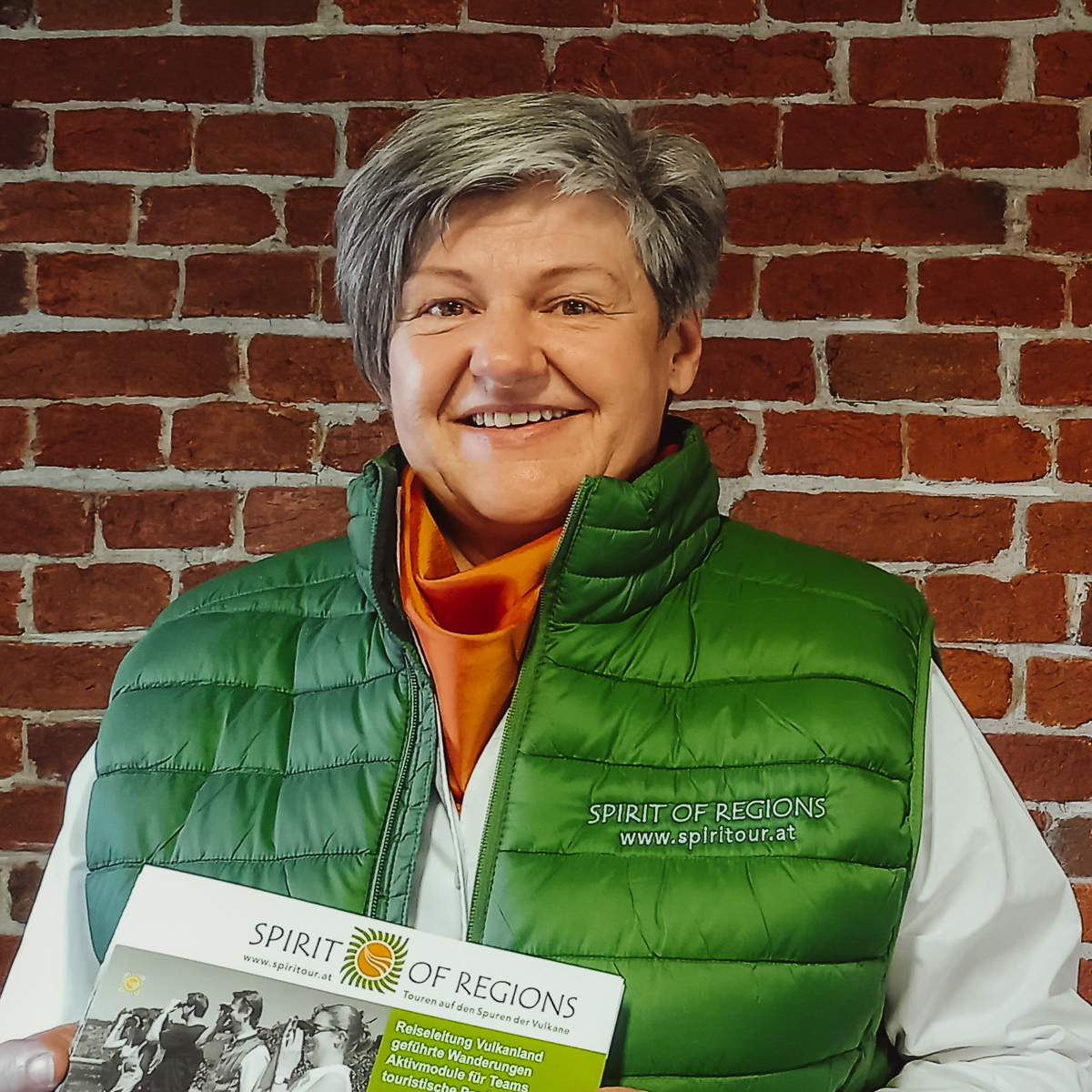 Gabriele Grandl
CEO
Project management in tourism, trainer, mediator, geomancer, hiking guide VAVÖ
"The whole is greater than the sum of its parts!" Aristotle
Barbara Friedinger
Project management
Studied health management in tourism at the FH Joanneum Bad Gleichenberg, certified pilgrim guide and hiking guide VAVÖ, enthusiastic violinist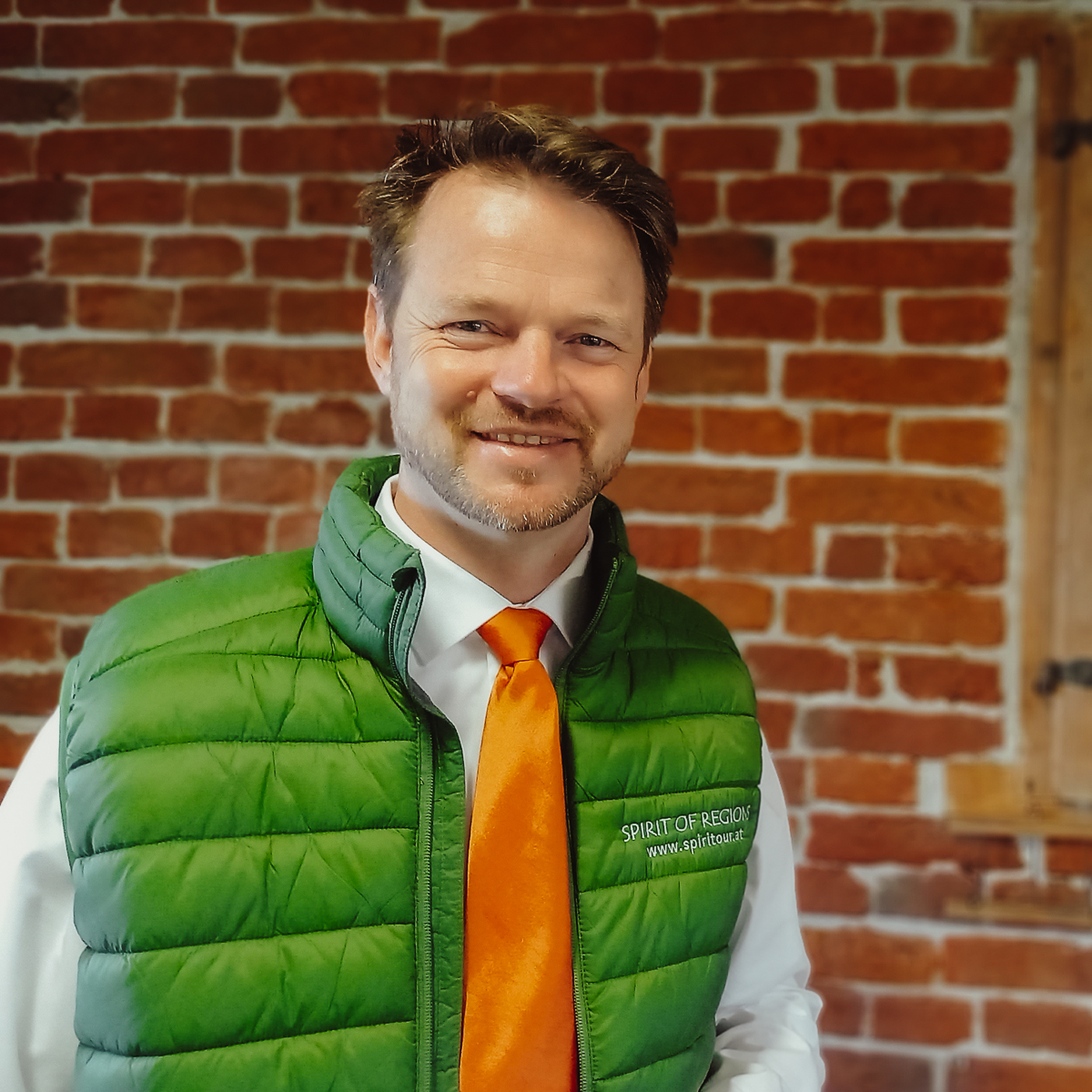 Mario Hofer
Project management
Higher School of Tourism Bad Gleichenberg, many years of leadership in the hotel industry, great commitment to raising awareness in clubs and societies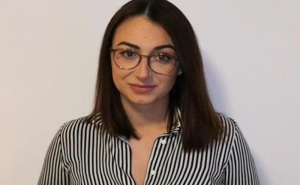 Livia Stranz
Intern
Health management in tourism at the FH Joanneum Bad Gleichenberg.
Her levity brings new perspectives to our procedures.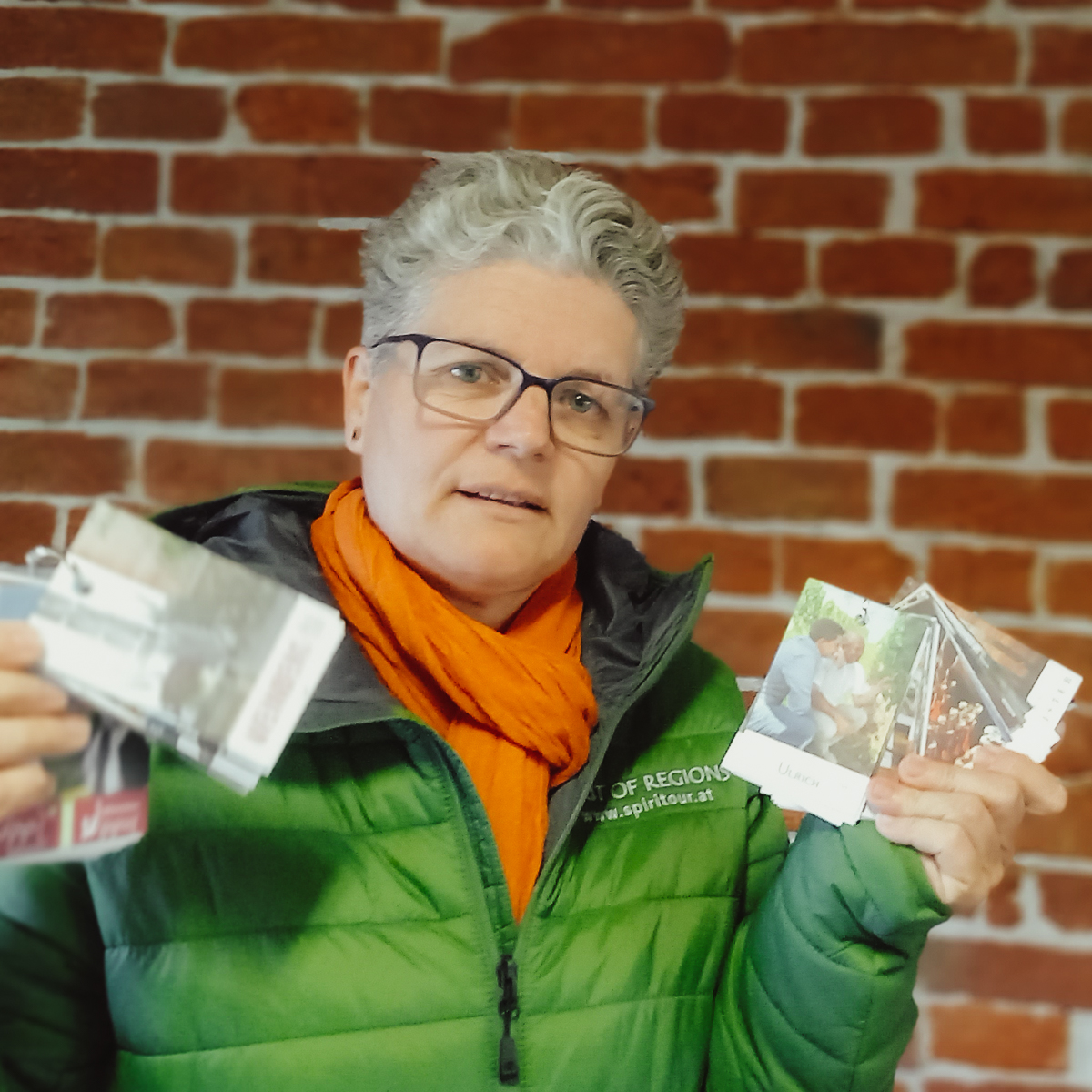 Ute Krachler
Project assistance
Dedicated to her family, years of experience in tourism, regional expert, enthusiastic Gaudi Parcours motivator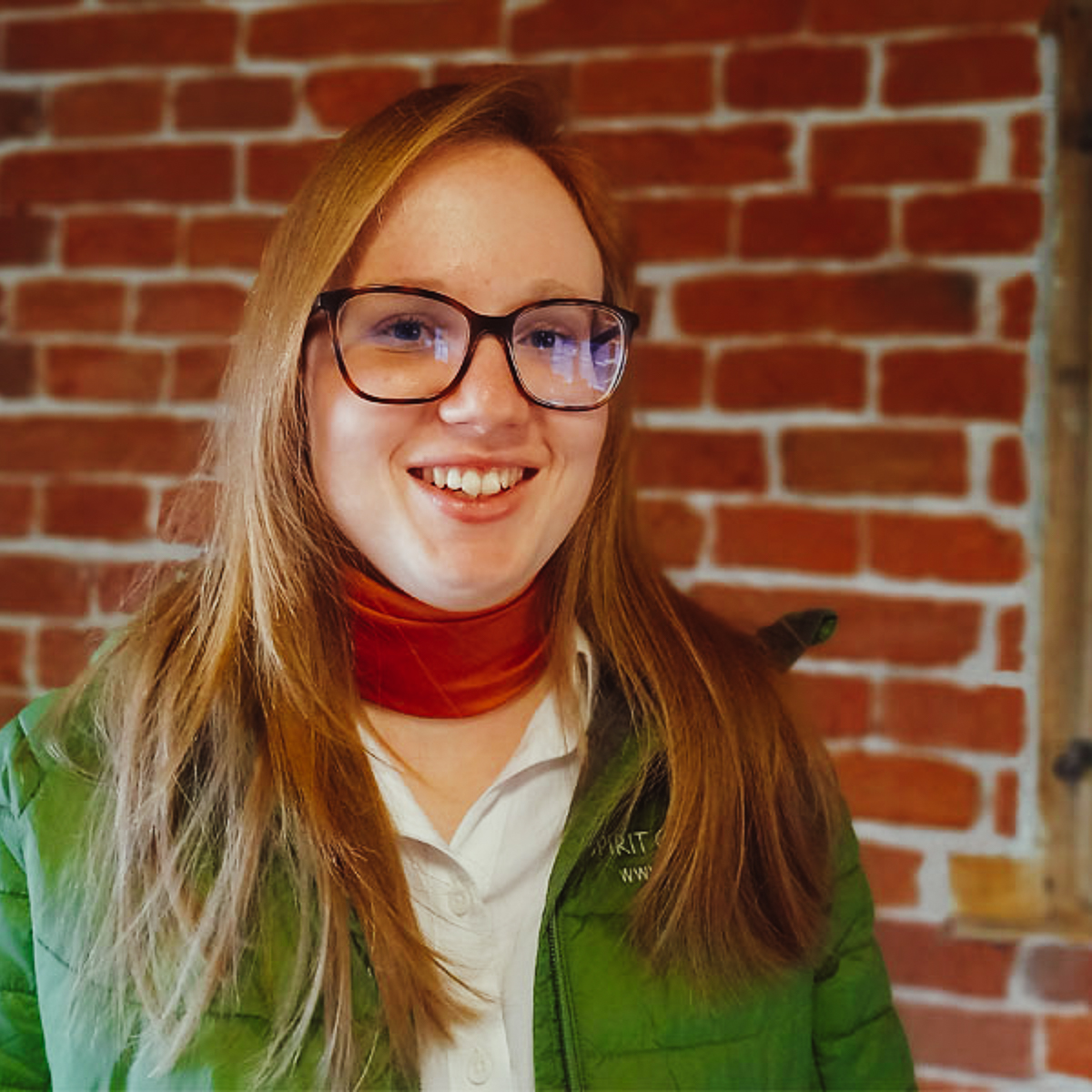 Silvia Kiegerl
Graphic designer
Brought a lot of Castle Road expertise from Western Styria to Vulkanland. Her topics: design, layout, creation.
We work with or are members of a number of cooperations – from regional level till international.