When words become pictures …
As ambassadors of the region, we provide background knowledge and use our knowledge to accompany your visit along the trails of the volcanoes. For your tailor made trip to Vulkanland we draw from our lexicon and a network with twenty years of sound regional development. We know the legendary history, the finest craft and culinary manufactories, the most impressive sights and understand it, for particularly conscious guests after old geomantic tradition to open up extraordinary natural sites.
We dress the award winning companies with their passionate philosophers in a total story. When our words create images in you, the region comes alive. Due to the regional anchoring, we can respond to spontaneous wishes reliably and professionally and are happy to be there for you as well-rehearsed and experienced team.
Our services at a glance:
Tour guide Thermen- & Vulkanland

Knowledge transfer by ambassadors of the region

Guided hikes on the trails of the volcanoes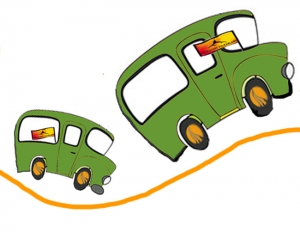 available all year round

The most important luggage is a happy heart!
SEND BOOKING REQUEST NOW!
For requests please use our contact form.